Juan Carlos Cipriano
Missionary in Peru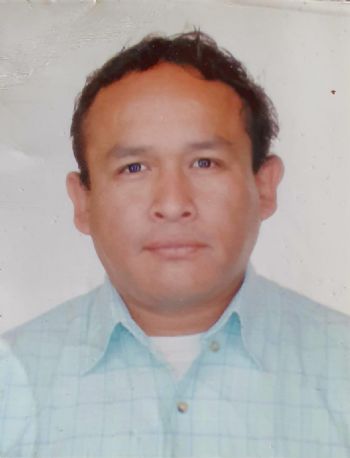 God planned my birth on Sunday, November 11 of the year 1973, in a forgotten Wanka peasant community, belonging to the annex from Urpaycancha, in the El Tambo district, Huancayo province, located in the central part of the Andes Mountain range in the Junín region.
During my childhood I especially remember an illiterate elderly woman by the name of Dolores who made a great impact on me. Delores was discriminated against by her parents and by society. She was also my grandmother on the father's side. At a very young age, in the cold dusk, under the swaying eucalyptus trees, with the clear Wanka sky as a silent witness, we sang Christian choirs and hymns. Sweet memories and I give thanks to God that through my grandmother's teachings came to have a personal relationship with Jesus Christ.
After 30 years of service in the Peruvian Navy, I am serving in full time ministry. Currently I am serving children in extreme poverty through the art of Clowning. I have been able to serve in hospitals, shelters, resettlement camps, churches and other venues. Wherever I go my desire is to share the word of God. I also serve as pastor of the Christian Mission Church the Glory of God, Carabayllo.
Mission - Committed to serving the Lord with excellence, crystallizing all ministerial objectives outlined.
Vision - Reach souls for Christ, develop spiritual growth and be a channel of blessing in discriminated people, through them impact my nation.
CLICK HERE to Find out more about joining a team visiting our mission.
CLICK HERE to Explore mission team opportunities with MVI.